The Careersaas platform has several different features designed to help you get the best job search experience. There are several different types of searches you can complete on our platform. Today, I will focus on three; job search, internship search, and career search.
Job Search
If you are looking to complete a general job search then the steps are pretty simple. Go to Jobs and in the search bar and click enter of 'Find Roles'. Below, a list of jobs, the company and location will be listed with icons on the left allowing you to 'Favourite', 'Copy URL' and 'Forward' the job to someone else.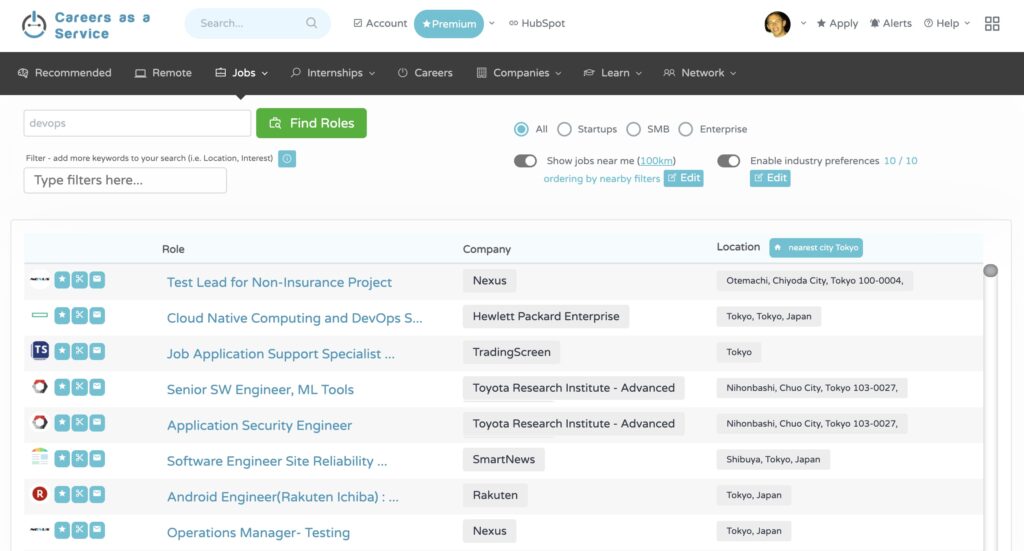 What we think is great is that you can narrow your search by the size of the company i.e. Startups, SMB or Enterprise, by location and by industry. If you choose to show jobs nearest to you first, the distance can be changed in account preferences. In addition to this, we have a unique feature that enables you to filter by industry. There are 10 industries including finance, industrial, IT, energy, healthcare and so on, to help make your job search truly tailored to your preferences. These search parameters can be switched on or off at a click of a button.
Internship Search
The internship search area works the same way as job search however it specifically scans job postings for keywords such as 'intern' or 'placement' and categorises the job within this section. This allows students and postgraduates looking specifically for internships to find them all in one area and not get bogged down in other jobs that are not relevant to them.
You can still filter by industry, distance from you and type of organisation, the same as our regular job search section.
Career Search
Our career section is something you won't find on many other job sites. Wanting to learn more about a specific job role, salary expectations and how many roles are available? You can find all this information in our Careers section.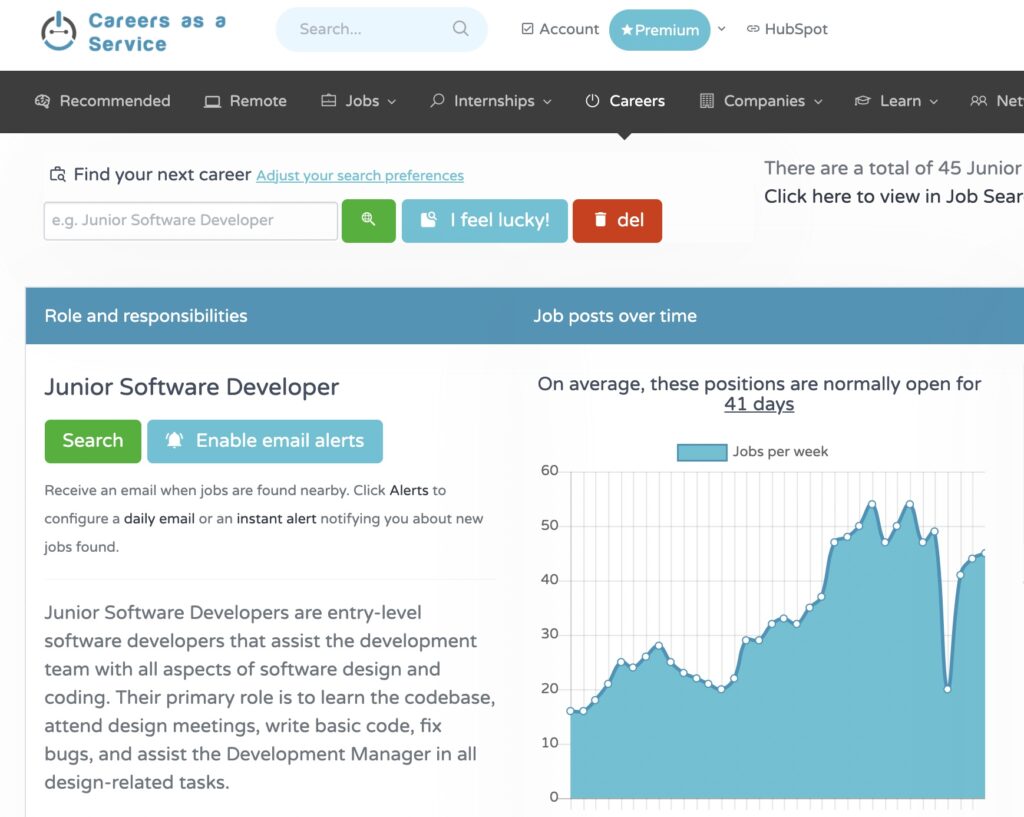 Our analytics will tell you how many jobs are being advertised in this role over time and on average how many days it takes for a position to be filled so that you won't be caught out by leaving it too late to apply. This section is particularly useful if you are considering a career change but are unsure if this would be a lucrative change of pace – with the potential salary across many different countries gathered from our data, you can make more informed choices when searching for your next career. In addition to this, you can set yourself alerts when positions matching that job title are added to the platform so you never miss an opportunity.
Now you know how each of these search features work, why not give them a try and find your next career today!