Remote work and working from home is here to stay. The COVID-19 pandemic has, for many, been their first experience working from home. Demand for jobs in the remote space are on the rise, and companies such as Microsoft, Twitter and Fujitsu have already announced their plans to keep workers at home for the long term.
Find remote work jobs on Careersaas today.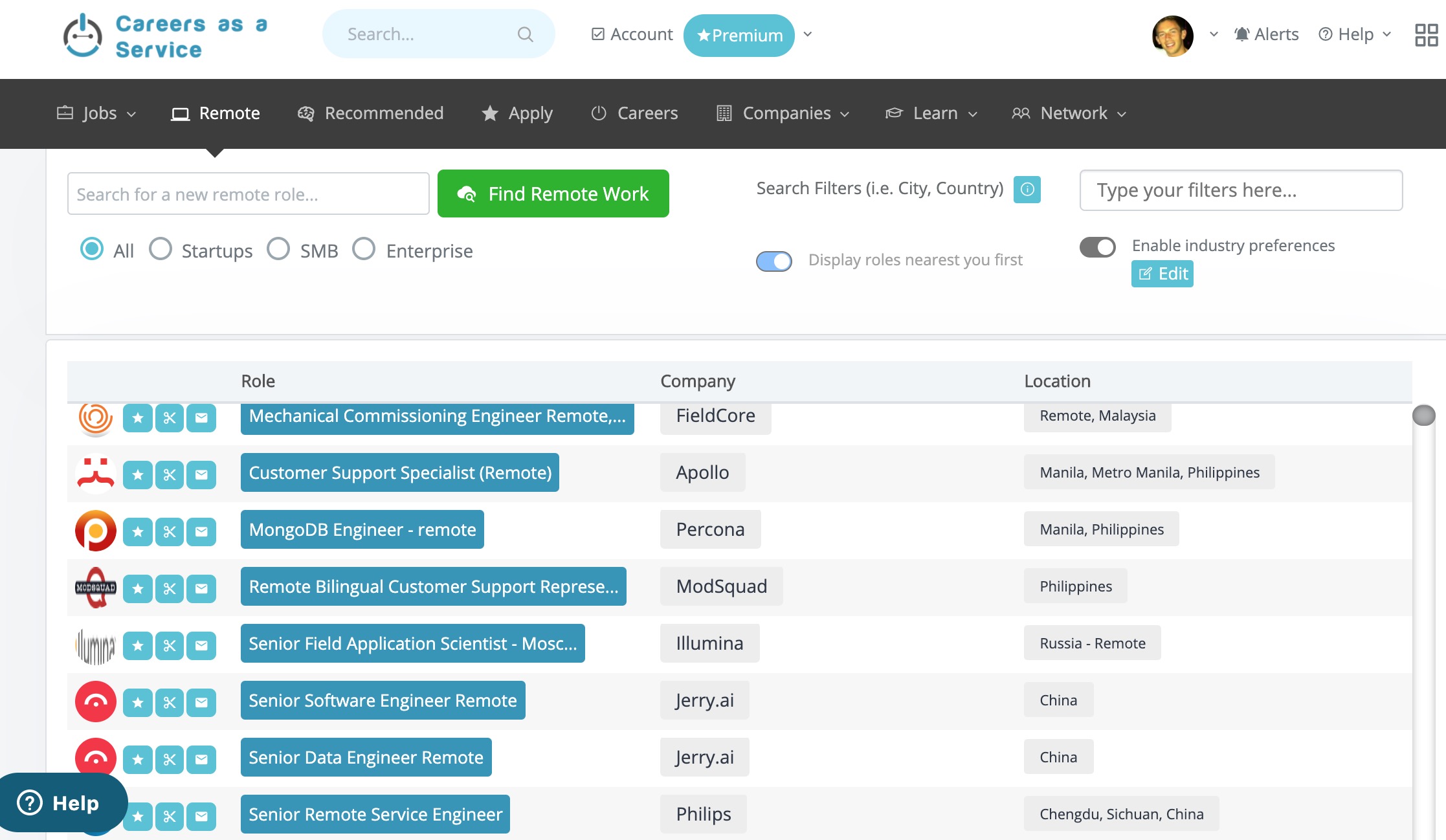 The largest repository of remote jobs on the Internet
With thousands of teleworking roles within our database, Careersaas is by far the largest database of remote jobs.
Careersaas searches for, crawls and indexes new remote jobs as soon as they are posted online.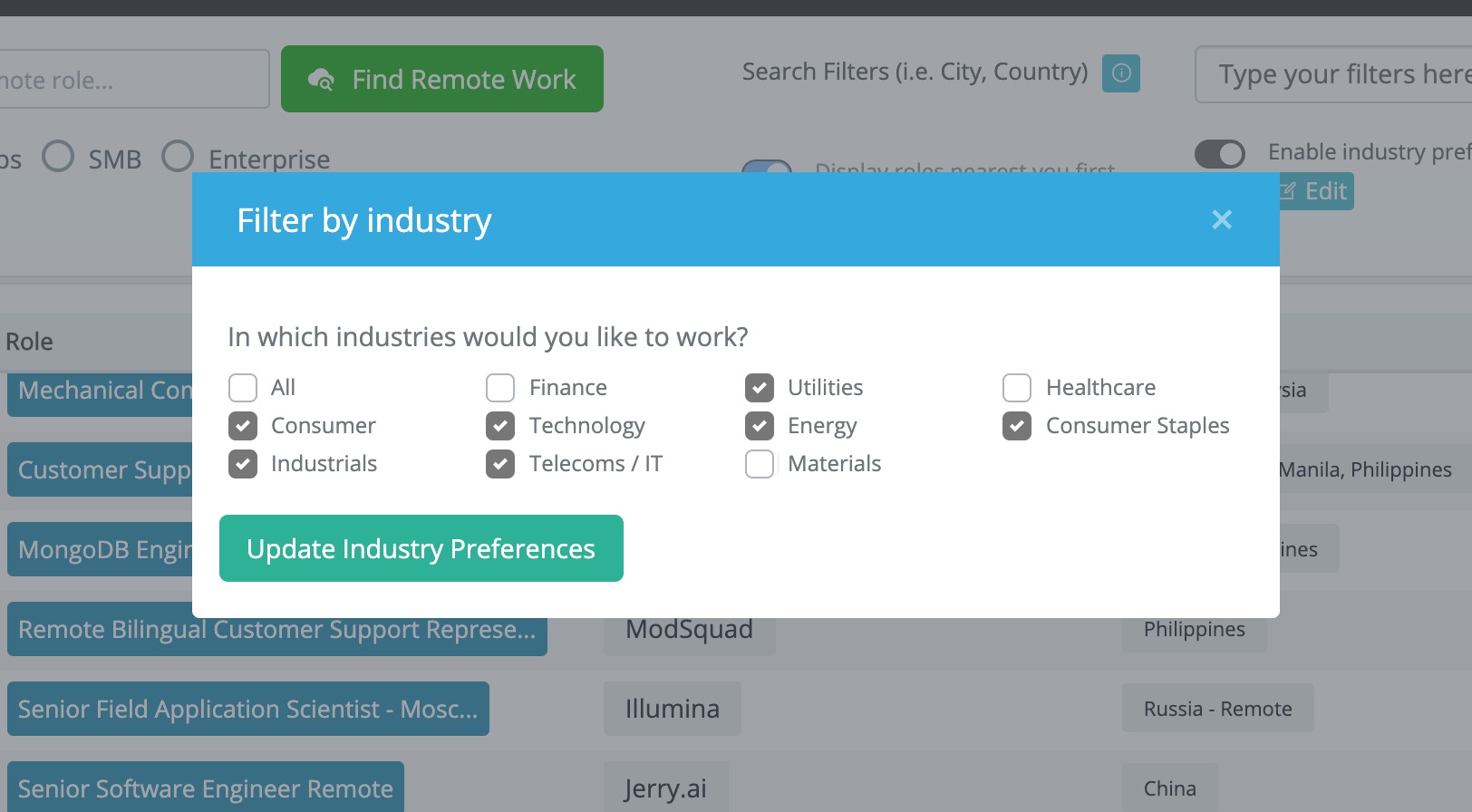 Filter for remote jobs by industry
Careersaas categorises companies and jobs according to industry, giving you the ability to drill down in to jobs of interest.
In addition to that, our geocoding feature will ensure jobs displayed in the application are within a close distance to your physical location.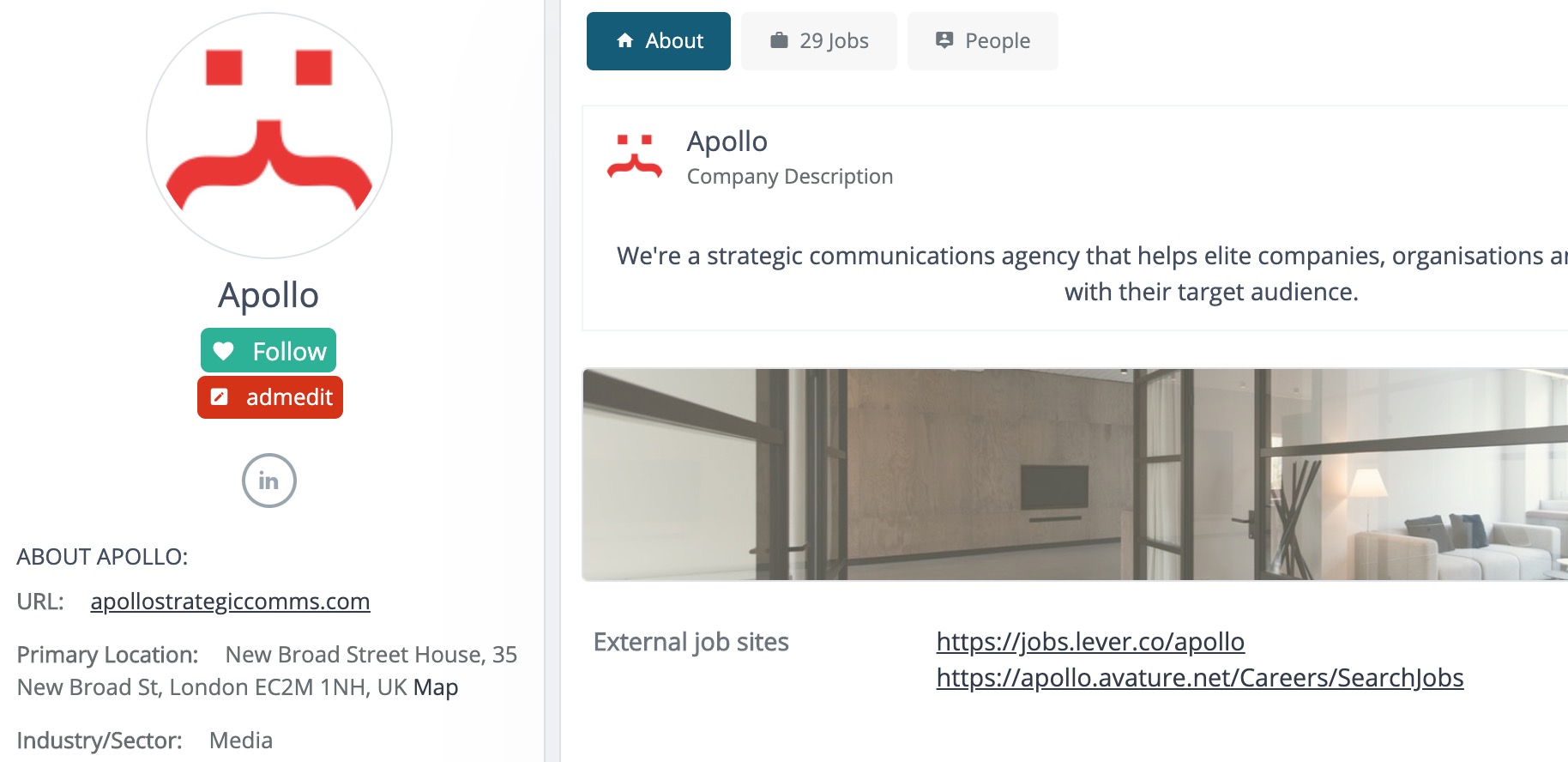 WFH Company Ratings
As the workplace shifts from the office to the home, companies have already started to streamline their efforts to enable employees to WFH (Work From Home). We have implemented a feature that rates a company, ranked according to a company's remote working flexibility and also a percentage score that considers the number of roles that include remote work responsibilities.