Financial speculators and economists expect that the global economy will slide into a recession during 2023, and for many academics, the world is already in recession. During these periods of economic decline, companies tend to preemptively lay off batches of their hires. For many companies, the COVID-19 pandemic saw a changing business landscape and environment, and now after the world appears to be returning to mostly normal, many large firms are scaling back and "over-estimating" their hiring needs during a fully remote world, and now what appears to be a more hybrid way of work.
According the layoffs.fyi, in the first 8 days of 2023, 28 companies have already moved to layoff large portions of their workforce. The two most notable companies to have laid off staff already this year is Amazon, who have laid off either 8,000 staff or 18,000 staff (depending on where you read), while Salesforce have laid off approximately 10% of their entire workforce, with 8,000 employees. This is a devastating experience for any employee who has to go though a usually unexpected situation. With very little protection for staff in the United States, many are facing a difficult winter without work and pay. As industries such as cryptocurrency and tech get hit by these layoffs, many jobseekers will return to LinkedIn and also our platform Careersaas to find their next role.
How to find a job during an economic downturn
For any company that is still hiring candidates, they're either yet to feel the squeeze or their business may possibly be doing well during the upcoming recession. For you, as a job seeker, it's important that you're not just reaching out to these businesses with a well-rounded CV (see our CV Advice category for help), but you're also going to need to be applying with rapid pace. There are thousands of jobseekers who are now your competition, and if you've the tools of the trade to find the role, it's important you're getting in front of the hiring manager more quickly than the competion.
Careersaas has a Job Alert system that works primarily on two variables: Career and Location. In Careersaas, you save all of the roles you're interested in (such as Customer Success Manager, Software Engineer, Java Developer… etc) and then let our platform detect your location (or, indeed if you're interested in a different geography, register that in our system as well).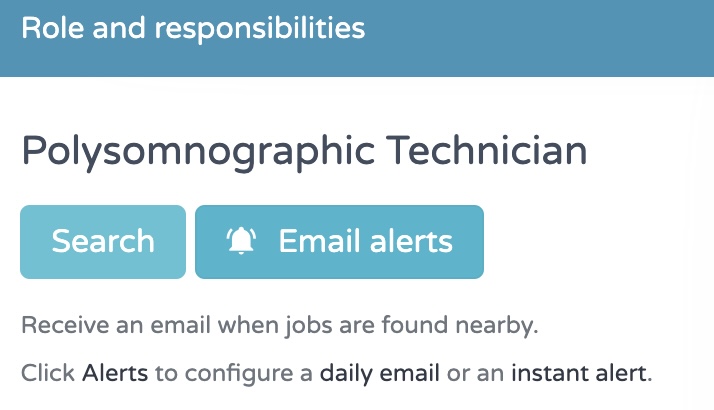 Once you've saved your preferences, enable our daily email or instant alert feature. A daily email digest will send you a customized email each day with a review of all of the roles found in the last 24 hours. In contrast, the instant alert feature will shoot you an email alert as soon as we've scraped a job from the Internet that matches your location and your career of interest.

Hundreds of users benefit from this email digest each day, and we're proud to say that this is an entirely free feature of the Careersaas platform. Be the first to apply, and give yourself more opportunity to land the job during an economic downturn.
Use the time to re-skill
When you're not busy updating your CV or searching online for a job, you should also be taking training courses and studying to prepare yourself for your next role. There are hundreds of free resources online, such as Reed, Future Learn, but also paid for platforms like Linkedin Learning. Use them and brush up on your skills to advance your own career. You'll often be faced with difficult mornings where you'll be twiddling your thumbs, but dedicate at least 2-3 hours of a day to learning. It'll make you feel incredibly confident for an interview process.
Don't panic – you will find something eventually
Mental health is key. Don't panic because you face rejection, or if you can't find a role that matches your profile. You will eventually be able to find a position! Recessions can go on for as long as a year, but with a strategy for job seeking you will be amongst the first to land a role (ideally before everybody else). Start each day with focus, energy and positivity and allow these three things to spill over into your job interviews. It'll impress the recruiter.
Use your network
Either broaden your network, or use your network. In attending Meetup events, you'll meet a crowd of people that may be able to help you find a role or put you in front of a recruiter. If you're lucky enough to already have a good network, explore the opportunities within it. Reach out to old colleagues, friends and people that you may even have interviewed in the past. It's all about seeing what is out there and available, or learning when roles are planned to be opened in the future.